Heart N' Soul Catering specializes in healthy Soul Caribbean cuisine.  We are known for catering all types of special occasions offering our customer's a customized menu that serves their specific catering needs. Our custom menus are designed using organic, non-GMO, local ingredients.
We are constantly testing recipes to bring you innovative and creative updates to traditional dishes. Heart N' Soul Catering is known for several signature dishes. Some of our most popular are our Salmon Croquettes with Mango Chutney, Macaroni & Cheese Cupcake varieties & our healthy spin on desserts like our Banana Pudding Cups & Peach Pineapple Bourbon Streuesel Cobblers.
Our philosophy is"All Food Is Soul Food".  Therefore we will create a custom menu for any cuisine requested considering any diet restrictions you require.  Tastings can be provided prior to booking your event.  We also offer custom beverages and mixology/bar tending services.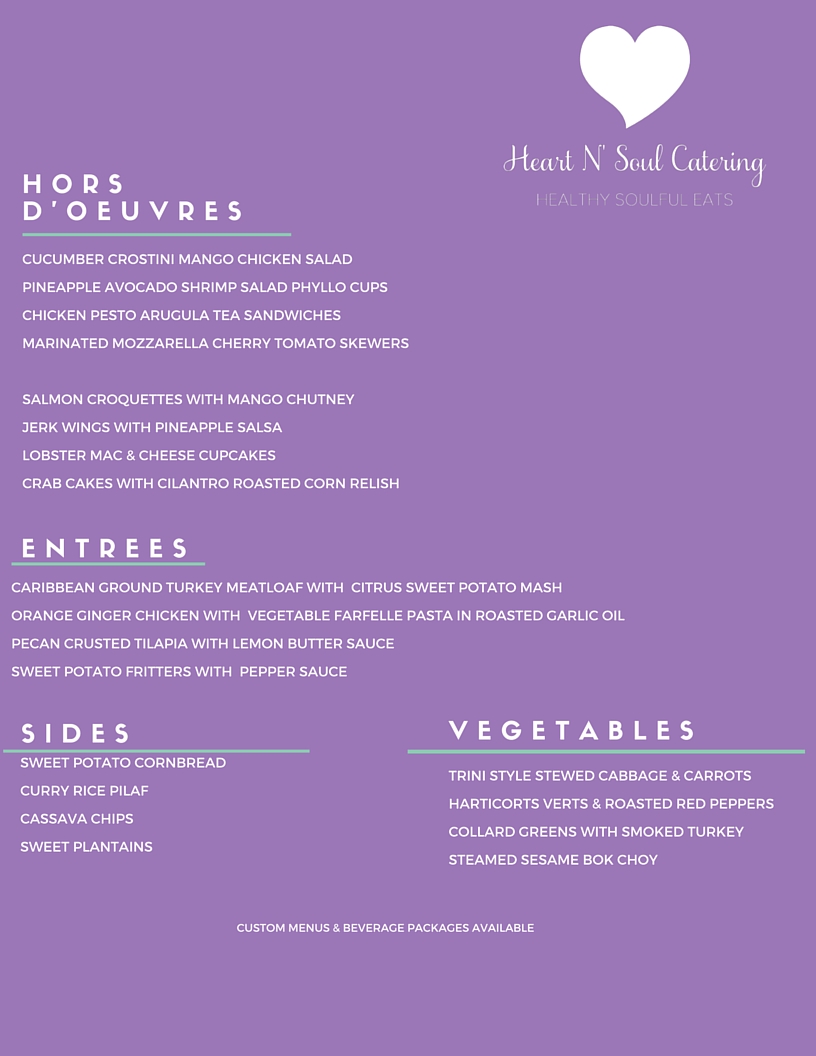 Book Your Event with Heart N' Soul Catering
Email or call Heart N' Soul Catering with the details of your event.  If you don't know what the details are, we will help guide you through your event planning process!